Middle Passages: A Shared History of the Trans-Atlantic Slave Trade

July 31 to August 7, 2011


The University of York
York, England

Sponsored by:
The Department of History, The University of York
The Gilder Lehrman Center for the Study of Slavery, Resistance, and Abolition
The Gilder Lehrman Institute for American History
---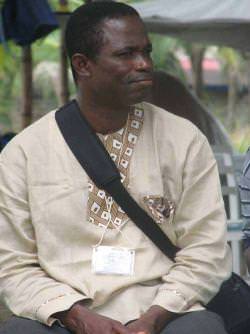 In Memory of Yaw Bredwa-Mensah
Scholar, Colleague, Teacher, and Friend
---
York, UK– From July 31 to August 7, 2011, The University of York partnered with the Gilder Lehrman Center for the Study of Slavery, Resistance, and Abolition, part of the Whitney and Betty MacMillan Center for International and Area Studies at Yale University and the Gilder Lehrman Institute of American History to host "Middle Passages: A Shared History of the Transatlantic Slave Trade," a professional development seminar bringing together teachers from The United Kingdom, the United States and Ghana.
During the seminar, eleven teachers from the United Kingdom joined seven teachers from Ghana and ten from the United States to study the history and legacies of the Transatlantic Slave Trade. Led by historians Stephanie Smallwood, Associate Professor of History at the University of Washington, and James Walvin, Professor of History Emeritus at the University of York, and Dmitri van den Bersselaar, Professor of History at the University of Liverpool the seminar covers the history of the Transatlantic Slave Trade and the experience of the Middle Passage. Seminar topics include the history of African-European contact, the nature of African societies in the fifteenth to eighteenth centuries, the slave trading practices in Africa, the impact of the slave trade on regions of Africa, the character of the coastal trade in the forts and castles, and the numbers and experience of African arrivals in the Americas.
The idea for the seminar originated in 2007 during a conference in Ghana commemorating the 200th anniversary of the closing of the Transatlantic slave trades. Designed as a three-year program and now in its final year, the Middle Passages Seminar was held at the Kokrobitey Institute in Ghana in 2009 and at Yale University in the United States in 2010.