Manumission by Owner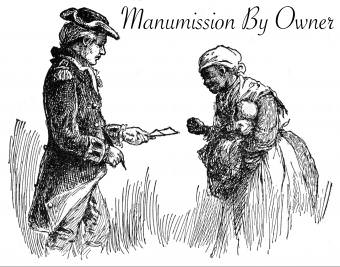 These documents tell the stories of three enslaved individuals who were manumitted by their owners around the turn of the nineteenth century.  While their owners' motives are unclear, their terms for manumission were expressly written, and all involved either long or dangerous terms of service.  For Edward, a 27-year old enslaved man in New York, freedom was contingent on eleven years' unpaid labor for another man (his owner recieved payment for Edward's work), meaning that he would be 38 by the time he was free.  In New Haven, CT, an enslaved man named Frank was told he could go free only if he worked on two voyages to the East Indies (modern day southeast Asia, and especially the Indonesian archipelago).  Such travel entailed two trips to the other side of the world, sailing through dangerous seas and navigating difficult capes, likely over the course of a few years, not a few months.  Moreover, the modifying condition that his freedom is also contingent on whether he "behave[d] himself" on the voyages would have necessarily complicated his service, knowing that an unfavorable report from any supervisor on his voyages could lead to his continued enslavement.  Lastly, the five year old "wench" Zeb received news that she would become free in twenty years, after being forced to mature in a condition of enslavement.
---
As you read these documents, consider the following questions:
What similarities exist in the conditions each owner sets forth for manumission?  How do they characterize the expectations owners had for the individuals they enslaved?  What might be different?

What are some reasons for these terms of manumission?  How might the enslaved react to the news that they would be free only after more years' continued service?
---