Randolph, A Philip (1889-1979)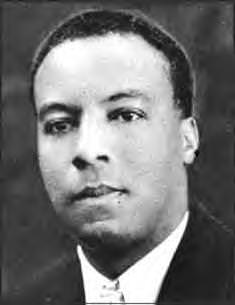 ---
An important labor movement leader, in 1925 Randolph organized the Brotherhood of Sleeping Car Porters, the first Black union in the American Federation of Labor. He influenced both presidents Roosevelt and Truman in the 1940s to sign Executive Orders banning discrimination in defense industries, civil service and the military. In the 1960s many viewed him as the "elder statesman" of the Civil Rights Movement.
Photo: Spartacus Schoolnet
---
Randolph on the Web:
Africana.com: Randolph, Asa Philip
A short biography of Randolph.

A. Philip Randolph Biography
A PBS biographical sketch spanning the years from his early days in Florida through the many aspects of his career to his death in 1979; includes educational resources.

Biography — A. Philip Randolph
This A. Philip Randolph Institute biography details his contributions and his efforts for all dispossessed regardless of race.
Books about Randolph:
Anderson, Jervis. A. Philip Randolph: A Biographical Portrait. Los Angeles: Univ. of California Press, 1987.

Hanley, Sally. A. Philip Randolph(Black Americans of Achievement). New York: Chelsea House, 1989.