Connor Williams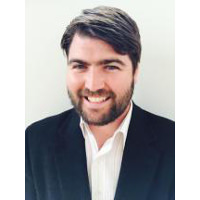 ---
Connor Williams joins Slavery and Its Legacies to discuss the creation of "Voices from the Archive," an online teaching resource based on documents gathered from the U. B. Phillips Papers in Sterling Memorial Library's Manuscripts and Archives collection.
---
Connor Williams completed his undergraduate studies at Middlebury College. Connor taught US history, government, and literature to accelerated and AP students for five years in Indiana and Vermont. He continues to have a deep interest and commitment to publicly oriented history, and has assisted museums with programming and presentations while also searching various archives for teachable documents on race and slavery in the Atlantic world.
Connor came to Yale in 2015 after finishing a M.A. in Globalization Studies at Dartmouth College, where he wrote a thesis on diasporic and international influences upon Frederick Douglass' political vision and thought towards the end of his life. A joint member of the History and African American Studies departments, he studies 19th century America with a particular focus on theories and practices of racial identity and identity formation in the fifty years following emancipation. He is also a writing partner at the Yale College Writing Center and a researcher for the Manuscripts and Archives division of Sterling Memorial Library.
---
Connor's Recomended Resources
---
You can email comments and suggestions to gilder.lehrman.center@yale.edu with subject line "podcast"