14th Annual International Conference Participants
Participants
Kevin Bales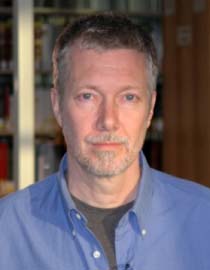 Kevin Bales is Professor of Contemporary Slavery at the Wilberforce Institute for the Study of Slavery and Emancipation (WISE), University of Hull, and co-founder of Free the Slaves, Washington DC. His book Disposable People: New Slavery in the Global Economy was named one of "100 World-Changing Discoveries" by the Association of British Universities in 2006. The film based on Disposable People, which he co-wrote, won a Peabody Award and two Emmy Awards. Bales has advised the US, British, Irish, Norwegian, and Nepali governments, as well as the ECOWAS Community, on slavery and human trafficking policy. In 2005 he published Understanding Global Slavery. His 2007 book Ending Slavery: How We Free Today's Slaves, won the 2011 Grawemeyer Award. In 2008, with Zoe Trodd, he published To Plead Our Own Cause: Personal Stories by Today's Slaves; and with seven Magnum photographers, Documenting Disposable People: Contemporary Global Slavery. In 2009, with Ron Soodalter, published The Slave Next Door: Human Trafficking and Slavery in America Today. He is currently writing on the relationship between slavery and environmental destruction; building a global slavery index with Monti Datta and, with Jody Sarich, a book exploring forced marriage worldwide.
---
Robert Bilheimer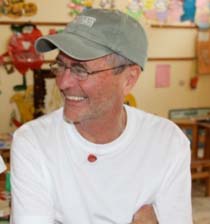 Robert Bilheimer, President of Worldwide Documentaries, Inc., is a director, writer, and producer with an international background in film, theatre, journalism, and creative writing. Robert's films focus on subjects of cultural, social, and humanitarian interest. In 1989, he received his profession's highest honor–an Academy Award nomination–for Cry of Reason, a feature-length documentary that tells the story of South African anti-apartheid leader Beyers Naude. In 2003, Robert completed A Closer Walk, a film about the global AIDS epidemic that is widely regarded as a masterpiece. His most recent accomplishment, Not My Life, premiered January 19, 2011 at Lincoln Center in New York City, and is a much anticipated depiction of the global affliction of human trafficking and modern-day slavery.
---
Jean-Robert Cadet

Jean-Robert Cadet is the author of Restavec: From Haitian Slave Child to Middle-Class American, published in 1998, and My Stone of Hope: From Haitian Slave Child to Abolitionist, 2011. Jean-Robert Cadet has been interviewed by "Oprah", the British Broadcasting Company, Geneva Television, NPR's Morning Edition (twice), the N.Y. Times, the Cincinnati Enquirer, the Cincinnati Post, Radio France International, the French Reader's Digest and France-2 television.
                                                                     .
                                                                                    .
                                                                                                                                 .
---
Claude d'Estrée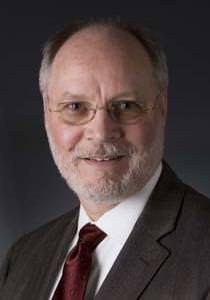 Professor Claude d'Estrée is the Director of the Human Trafficking Clinic (HTC), the Center on Rights Development (CORD), and the International Human Rights Degree Program at the Josef Korbel School of International Studies as well as the Buddhist Chaplain at the University of Denver. In October, 2007 Professor d'Estrée was elected as the Chief Delegate to the IOM (International Organization on Migration)/UNODC (United Nations Office on Drugs and Crime) "International Forum: Global Inter-Faith Dialog" in Cape Town that preceded the UN.GIFT (United Nations Global Initiative to Fight Human Trafficking) Vienna Forum in February, 2007. He was then named as the UN.GIFT Special Rapporteur for Inter-Faith Response to Human Trafficking. He is a graduate of Harvard Divinity School where he studied comparative religion and was appointed as the first Buddhist Chaplain at Harvard University by His Holiness the 14th Dalai Lama, and is a graduate of Northeastern University School of Law where he focused on critical legal studies and prisoner's rights.
---
Seymour Drescher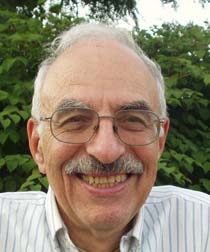 Seymour Drescher is Distinguished University Professor of History and Sociology at the University of Pittsburgh. He has taught at Harvard University and was Distinguished Professor at the Graduate Center of the City University of New York. Dr. Drescher has also been a Fulbright Scholar, an NEH Fellow, and a Guggenheim Fellow, and he was both a Fellow and the inaugural Secretary of the European Program at the Woodrow Wilson International Center for Scholars. Among his many works on slavery and abolition are Econocide: British Slavery in the Era of Abolition (1977/2010); Capitalism and Antislavery (1986); From Slavery to Freedom (1999); and The Mighty Experiment (2002), which was awarded the Frederick Douglass Book Prize by the Gilder Lehrman Center for the Study of Slavery, Resistance, and Abolition in 2003. Most recently he authored Abolition: A History of Slavery and Antislavery (2009). He has also co-edited a number of books, including A Historical Guide to World Slavery (1998); Slavery (2001); and Who Abolished Slavery? (2010).
---
Siddharth Kara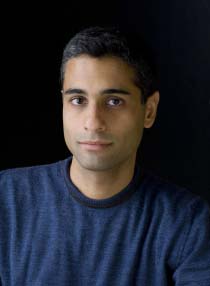 Siddharth Kara is a Fellow on Human Trafficking at the Harvard Kennedy School and a Fellow on Forced Labor at the Harvard School of Public Health. Kara is also the author of Sex Trafficking: Inside the Business of Modern Slavery, co-winner of the prestigious 2010 Frederick Douglass Award at Yale University. Kara's second book on slavery, Bonded Labor: Inside the System of Slavery in South Asia was released in October, 2012.
Since first encountering human trafficking in a Bosnian refugee camp in the 1990s, Kara has traveled to more than thirty countries across six continents to research modern slavery, personally documenting the cases of over one thousand former and current slaves of all kinds, witnessing firsthand the sale of humans into slavery, and confronting some of those who trafficked and exploited them. In addition to self-funding most of his research, Kara has received support from Humanity United and Google.org. Kara currently advises the United Nations, the U.S. Government, and several other governments on anti-trafficking policy and law. Kara's ongoing research into modern slavery has been covered by CNN, the BBC, CNBC, and National Geographic.
---
Aidan McQuade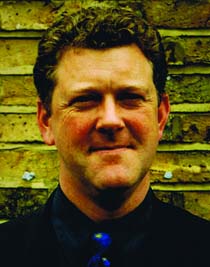 Dr. Aidan McQuade is the Director of Anti-Slavery International, the oldest international human rights organisation in the world. During his tenure Anti-Slavery's achievements have included holding the state of Niger to account in an international court for failing to protect its citizens from slavery, introduction of a new statute to British law proscribing forced labour, working with the British Government to have a special UN rapporteur on slavery appointed, and the exposure of slavery in the manufacture of garments for Western high street brands.
Before joining Anti Slavery International Aidan worked for over 13 years in humanitarian response, development and human rights. This included periods in Ethiopia and Eritrea working on rural water supply and soil conservation, and Afghanistan, in the months before the Taliban take over, where he undertook emergency water supply in the displaced persons camps outside Jalalabad. He spent five years in Angola at the end of the civil war managing an emergency relief programme for over a quarter of a million people in the besieged cities of the interior as well as working with the UN on human rights protection of civilians from military excesses.
---
Alicia W. Peters
Alicia W. Peters is Assistant Professor of Anthropology at the University of New England, where she teaches courses in anthropology and women's and gender studies. She received her BA from Wellesley College and her PhD from Columbia University. Her research examines the implementation of U.S. anti-trafficking law and policy. She conducted a two and half year ethnographic study on the effects of the Trafficking Victims Protection Act from the perspective of government personnel, law enforcement officials, NGO service providers, and survivors of trafficking. She is completing a book on this research, Trafficking in Meaning: Sex, Gender, and the US Human Trafficking Response.
---
Jessica R. Pliley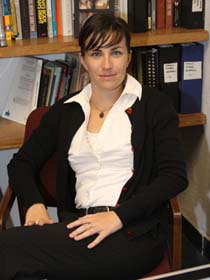 Jessica R. Pliley is the Human Trafficking and Modern Day Slavery Fellow at the Gilder Lerhman Center and an assistant professor of women's history at Texas State University-San Marcos. She holds a PhD in modern women's history from the Ohio State University. Her book manuscript, "Beyond White Slavery: Policing Women and the Growth of the FBI, 1900-1941", joins a body of work that asserts that sex trafficking has long been an issue for activists of various traditions, yet it encourages us to consider not only how reformers have organized to eradicate sex trafficking, but also how the policies they championed were ultimately implemented. Additionally, she has authored an article exploring the feminist politics within the League of Nations Committee on the Trafficking of Women and Children in the Journal of Women's History and has another article that examines how concerns about white slavery served to bolster some women's rights advocates' claims that women be included in the federal immigration service at the turn of the century.
---
Joel Quirk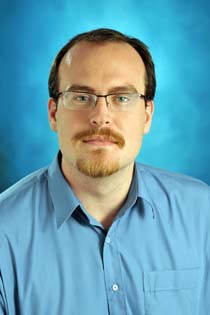 Joel Quirk is a Senior Lecturer, Department of Political Studies, University of the Witwatersrand. Before moving to South Africa he was the Deputy Director of the Wilberforce Institute for the study of Slavery and Emancipation, University of Hull. His research primarily focuses upon the relationship between the global history of slavery and abolition and contemporary forms of human bondage. Joel is the author of Unfinished Business: A Comparative Survey of Historical and Contemporary Slavery (2009) and The Anti-Slavery Project: From the Slave Trade to Human Trafficking (2011), and co-editor of Slavery, Memory and Identity: National Representations and Global Legacies (2012), Slavery, Migration and Contemporary Bondage in Africa (2012), and Repairing Historical Wrongs (2012). He is also a member of the International Scientific Committee of the UNESCO Slave Route Project, where he serves as Rapporteur.
                                                                         .
---
David Richardson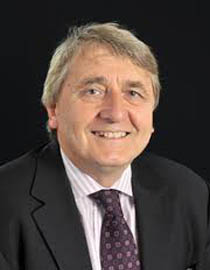 David Richardson is the former Director of the Wilberforce Institute for the Study of Slavery and Emancipation. He is Professor of Economic History in the Department of History, University of Hull and formerly Ford Foundation Senior Visiting Scholar, W. E. B. Du Bois Institute for Afro-American Research, Harvard University (1987-8) and Post-doctoral Associate, Gilder-Lehrman Center for the Study of Slavery, Resistance and Abolition, Yale University (2004). He serves on the editorial board of Slavery and Abolition and on the Advisory Board of the NEH funded Electronic Slave Trade Database Project at Emory University, Atlanta. His recent books include Atlas of the Transatlantic Slave Trade (with David Eltis); Extending the Frontiers: Essays on the New Transatlantic Slave Trade Database (with David Eltis); and Liverpool and Transatlantic Slavery (with Suzanne Schwarz and Anthony Tibbles).
---
Louise Shelley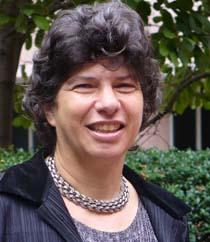 Louise Shelley is a University Professor and Director of the Terrorism, Transnational Crime and Corruption Center at the School of Public Policy at George Mason University. She is the author of Human Trafficking: A Global Perspective (Cambridge University Press, 2010), the co-editor with Shiro Okubo of Human Security, Transnational Crime and Human Trafficking (Routledge, 2011) and with Sally Stoecker of Human Traffic and Transnational Crime (Rowman and Littlefield, 2005). Recipient of numerous fellowships including the Guggenheim, two Fulbright awards, NEH, she has written numerous articles on human trafficking and transnational crime. Her particular foci have been the business of human trafficking and the role of organized crime in this activity from a global perspective. Professor Shelley has worked with colleagues for two decades in the Soviet successor states to develop human capacity and policies to address human trafficking. She has testified before Congress on the issue of human trafficking and has made presentations at many national and international fora on the topic. She has served for five years on the Global Agenda Councils of the World Economic Forum and presently serves on the one devoted to organized crime.
---
Pamela Shifman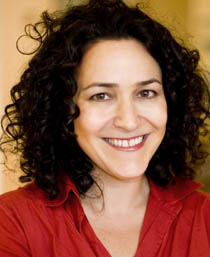 Pamela serves as the Director of Initiatives for Girls and Women at the NoVo Foundation, where she directs the Foundation's work on empowering adolescent girls and ending violence against girls and women, including child sexual abuse. Prior to joining NoVo, she spent 6 years at UNICEF Headquarters as a Child Protection Advisor. At UNICEF, Pamela led efforts to develop the Secretary General's Bulletin on Protection from Sexual Abuse and Exploitation and was a Founding Member of UN Action against Sexual Violence in Conflict. Pamela spearheaded UNICEF's efforts to end violence against children and women in conflict-affected settings including in Darfur, Eastern Congo, Uganda, Liberia and Sierra Leone.
                         .
---
E. Benjamin Skinner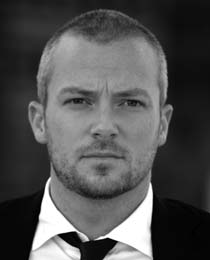 E. Benjamin Skinner is a Senior Fellow at the Schuster Institute for Investigative Journalism of Brandeis University. He is the first person in recorded history to observe the negotiations for sale of human beings on four continents, and was named one of National Geographic's "Adventurers of the Year 2008." His first book, A Crime So Monstrous: Face-to-Face with Modern-Day Slavery (Free Press; 2008), was awarded the 2009 Dayton Literary Peace Prize for nonfiction, a citation from the Overseas Press Club in its book category for 2008, and a finalist for The Ryszard Kapuscinski International Award for literary reportage in 2011. Also in 2011, the World Economic Forum recognized Skinner as a Young Global Leader. Previously he held a fellowship at the Carr Center for Human Rights Policy of Harvard Kennedy School of Government, served as Special Assistant to Ambassador Richard Holbrooke and worked as Research Associate for U.S. Foreign Policy at the Council on Foreign Relations. His articles have appeared in Bloomberg Businessweek, Time, Newsweek International, Travel + Leisure, Los Angeles Times, The Miami Herald, Foreign Policy and others. He is a graduate of Wesleyan University in Middletown, CT.
---
James Stewart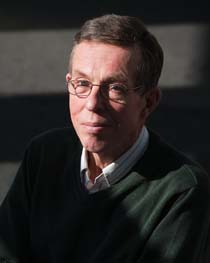 Over the past four decades Jim has written extensively on the history of slavery antislavery, racial prejudice and the politics of sectional conflict in the antebellum United States, In addition to six edited volumes and over 50 articles, he has published biographies of leading abolitionists, Hosea Easton, Wendell Phillips, William Lloyd Garrison and Joshua Giddings as well as an interpretive synthesis of the history of the U.S. abolitionist movement, Holy Warriors: The Abolitionists and American Slavery ( 2d ed., 1997) which has had 27 printings and has been translated into Spanish and Japanese. Dean of the Faculty and Provost at Macalester College ( 1986-1990) and President of the Society for Historians of the Early American Republic ( 2005-6), he is currently Founder and Director of Historians Against Slavery an organization of close to 600 college, university, secondary school and museum-based educators who promote historical approaches to understanding, exposing and combatting today's slavery. To promote this organization, he has spoken on 22 campuses during the past 18 months. He also teaches English as a second language to immigrants from Central and South America, is involved in social justice projects in the Guatemalan highlands.
---
Zoe Trodd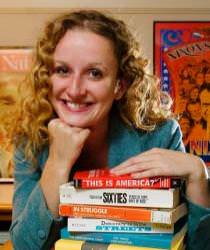 Zoe Trodd is Professor and Chair of American Literature in the Department of American and Canadian Studies at the University of Nottingham. She has taught at Columbia University and has a PhD from Harvard University's History of American Civilization department. She was a GLC Visiting Fellow in 2012. Her main focus is protest literature and visual culture, especially of slavery and abolitionism, and her books includes Modern Slavery: The Secret World of 27 Million People (2009), To Plead Our Own Cause: Personal Stories by Today's Slaves (2008), American Protest Literature (2006) and a forthcoming book about the memory of 19th century abolitionism in the 20th century.
                                           .

                                                             .


---
Kerry Ward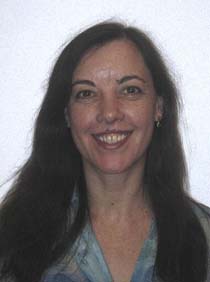 Kerry Ward is Co-director, with James Sidbury, of the inaugural Rice Seminar on "Human Trafficking Past and Present: Crossing Borders, Crossing Disciplines" sponsored by the School of Humanities at Rice University. She is Associate professor of world history, Associate director of the Chao Center for Asian Studies, Director of the African Studies program, and a Faculty advisory board member of the Humanities Research Center at Rice University. She is currently Secretary of the World History Association. Ward is the author of Networks of Empire: Forced Migration in the Dutch East India Company published by Cambridge University Press in the Studies in Comparative World History series in 2009. She has published widely in the fields of slavery and forced migration, Indian Ocean history, South African and Indonesian colonial history, and historical memory and public history. Her current research projects are on the suppression of the maritime slave trade in the Indian Ocean during the nineteenth century, and as part of the Rice Seminar, she has begun research on anti-human trafficking networks in Houston, Texas. She is also member of Historians Against Slavery (HAS).
---
Samuel Moyn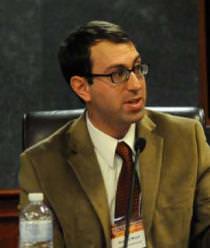 Samuel Moyn is professor of history at Columbia University. His most recent book is The Last Utopia: Human Rights in History (Harvard, 2010).