Dr. Tammy Ingram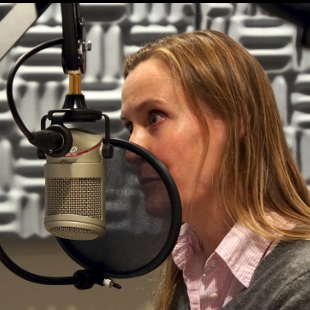 ---
Dr. Tammy Ingram joins Thomas Thurston on this episode of Slavey and Its Legacies. They discuss Dr. Ingram's upcoming book project titled The Wickedest City in America: Sex, Race, and Organized Crime in the Jim Crow South.
---
Dr. Ingram received her PhD from Yale University in 2007. Before coming to the College of Charleston in 2010, she served as the Kirk Visiting Scholar at Agnes Scott College and as a Postdoctoral Fellow in Southern Studies at the Center for the Study of the American South at the University of North Carolina-Chapel Hill.
Dr. Ingram's first book, Dixie Highway: Road Building and the Making of the Modern South, 1900-1930, was published by the University of North Carolina Press in March 2014. It is the first book about the construction of the nation's very first interstate highway system, a largely forgotten 6000-mile network of roads that looped from Lake Michigan to Miami Beach and back up again. The book examines the literal and figurative linkages between urban and rural communities in the late nineteenth and early twentieth centuries and shows how the frenzied public relations campaign to build the Dixie Highway helped to shape modern transportation policy. By looking at the tensions embedded in the formation of that policy, Dixie Highway helps to explain some of the partisan debates that surround infrastructure projects today. The book was awarded the 2015 Malcolm Bell, Jr. and Muriel Barrow Bell Award by the Georgia Historical Society. It also received an Excellence in Research Award from the Georgia Historical Records Advisory Council and was named a 2014 Book of Interest by the Business History Conference.
Dr. Ingram is currently working on a new book project titled The Wickedest City in America: Sex, Race, and Organized Crime in the Jim Crow South, which examines the intersections among criminal enterprise, government corruption, challenges to the sexual and racial order, and ideas about modernization and urbanization in the New South.
In addition to her scholarly work, Dr. Ingram has contributed essays and op-eds to publications such as H-Net, the Huffington Post, the Atlanta Journal-Constitution, and Like the Dew. Click here for links to some of her works.
---
Dr. Ingram's Recommended Resources: 
#1: Atkins, Ace. Wicked City. Berkley Books,2009. (Book on Author's Website).
#2: Karlson, Phil, director. The Phenix City Story. Allied Artists, 1955. (Film on IMDb).
#3: Strickland, Edward. Phenix City. Vulcan Press. 1st edition, 1955. (Book on Amazon).
---