Frederick Douglass Book Prize
Each year the Gilder Lehrman Center for the Study of Slavery, Resistance, and Abolition presents the Frederick Douglass Book Prize, an annual award for the most outstanding nonfiction book in English on the subject of slavery and/or abolition and antislavery movements. 
We are pleased to announce the nineteenth annual Frederick Douglass Book Prize for books on these topics copyrighted in the year 2016. We invite you to submit books that meet these criteria. The submission deadline is March 31, 2017.
Please note that works related to the Civil War are acceptable only if their primary focus relates to slavery or emancipation. Only books copyrighted in 2016 will be considered. To submit books for consideration, publishers or individuals will be asked to submit five copies of each title. For detailed submission instructions contact gilder.lehrman.center@yale.edu.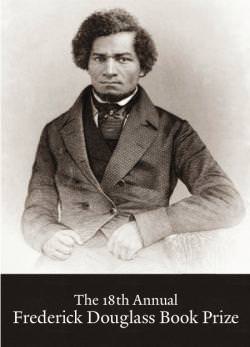 Sponsored by
The Gilder Lehrman Center for the Study of Slavery, Resistance, and Abolition
and
The Gilder Lehrman Institute of American History
————————————————————————————-
The Gilder Lehrman Center is Supported by The Whitney and Betty MacMillan Center for International and Area Studies at Yale