Postdoctoral and Faculty Fellowships
The Gilder Lehrman Center for the Study of Slavery, Resistance, and Abolition at Yale University will be accepting applications for its 2017-2018 Fellowship Program
The GLC offers a limited number of postdoctoral fellowships designed to support both established and younger scholars in researching projects that can be linked to the aims of the center. Four-month and one-month fellowships are available for the academic year.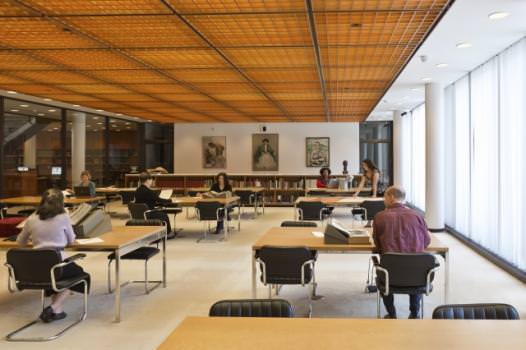 Beinecke Rare Books Library Reading Room
The Center seeks to promote a better understanding of all aspects of the institution of slavery from the earliest times to the present. We especially welcome proposals that will utilize the special collections of the Yale University Libraries or other research collections of the New England area, and explicitly engage issues of slavery, resistance, abolition, and their legacies. Scholars from all disciplines are encouraged to apply.
Apply here: https://apply.interfolio.com/40548